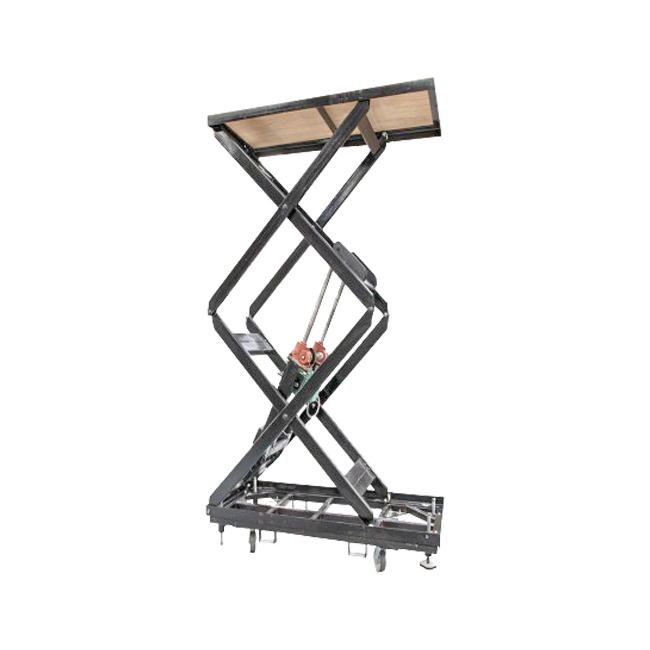 Half Ton Electric Lifting Platforms
Protec's electric lifts are designed to work "standalone" for an artist entering from underneath the stage, or together for raising large set or stage elements. The electric lifts can be connected to a standard motor controller to run fixed speed or connected to our automation platform to enable them to run variable speed with positioning.
1m x 2m
In dolly: 650-3450mm
Out of dolly: 400-3200mm
2.8m of travel
0.55mm/sec @50Hz
Load: 500Kgs
Finished in black with 22mm heavy duty ply on top.
Dolly frame is equipped with screw-jacks for leveling.